Share
Site menu
Home
Section categories
Main » National News
---
Jayapura Onews,
Papua
ask
Parliament
of the Republic of
Indonesia
guarantees
the safety of
activists
separatist
Free Papua Movement
or
the
governments
of different
ideologies
.
...
Read more »
Jakarta Onews,-- Hundreds of mass Islamic organizations attacking one Pesantren Al Idrisiyyah on Highway Ciawi, Kampung Pagendingan, Jatihurip Village, District Cisayong, Tasikmalaya regency, on Saturday (04/06/2013) night.
A group of people that ruin assets pesantren, a minimarket, and forced into boarding location.
...
Read more »
Jakarta Onews,-- Prison raid Cebongan, Sleman, Yogyakarta, is the terror of the public, the law, and the state.
The Government should establish an investigation team to investigate the case.
Moreover, it has become the international limelight.
If the case was not disclosed, Indonesia in danger because of the country cont

...

Read more »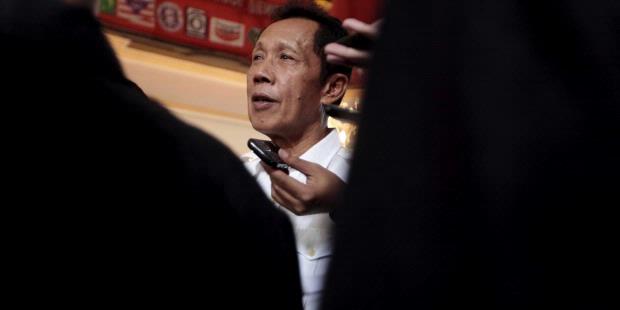 JAKARTA
Onews,-
-
The rise of
violence that
occurred
between
the military and police
is a legacy
issue of
separation of
military-police
powers
that have not bee
n
...
Read more »
Jayapura, Papua (ANTARA News) - Hundreds of people in three villages of Kwoor district, West Papua, reportedly stricken by diseases and malnutration were badly in need of assistance in the form of medicines, paramedics and nutritious food.
Hans Mambrasar, a leader of the local community and also a teacher of the gospel (bible) as contacted by ANTARA, here, on Wednesday said that at present hundreds of residents from the villages of Baddei, Jokjoker and Kosefa in the Kwoor district have been evacuated to Bikar and Werur villages in the Sausapor

...

Read more »
Aceh Onews,
-- Aceh's provincial government has two weeks to stop using the flag of the now-disbanded separatist Free Aceh Movement (GAM) army as a regional symbol, President Susilo Bambang Yudhoyono said on Friday.
"I am still hopeful that in one or two weeks, this will be settled and there will no longer be any disturbances regarding the issue of the flag..." Yudhoyono said. "What is clear is that the 'Merah-Putih' [Indonesian flag] has to fly across the entire country."
The flag, which features a crescent moon and a star on a red background, was used by the GAM during Aceh's decades-long battle for independence. The flag has recently be readopted as a symbol of Aceh by order of a local bylaw.
The province was granted special autonomy in 2005 as part of a peace agreement following the
...
Read more »
Flow
Login
Currency
Search
Calendar
Entries archive
Our poll
Site friends
Statistics
---
Total online: 1
Guests: 1
Users: 0
Rss Onews