Share
Site menu
Home
Section categories
Shopping Cart
Your shopping cart is empty
Main » National News
---
Solidarity with
the people of Papua
and
student
care
advocacy and
human rights
monitoring
agencies
of Indonesia,
Monday (
25/3
)
held a demonstration
in front of the
Monument
Mandala
liberation
of West Irian
,
Jalan Sudirman
,
Makassar
.
...
Read more »
Jayapura, Onews, - Puncak Jaya in Papua re-heated, the Indonesian National Army (TNI) shot dead a civilian indigenous Papuan origin Tingginambut District, while the victim was walking in the village of Yamo, he was shot by the military, ranging from a distance of 100 M from the TNI post Districts
Tingginambut.
Victims of the bullet penetr

...

Read more »
The government is again pushing for the ratification of a global statute establishing the International Criminal Court, a topic on which deliberations stalled in the House of Representatives since 2004.
"Indonesia will ratify the Rome Statute soon," presidential adviser Albert Hasibuan said on Wednesday. Ratification of the statute, which Indonesia signed in 1998, will allow citizens to be tried at the International Criminal Court in The Hague, a condition some have been anxious about given the country's checkered human rights record.
"There needs to a strong political will to solve [the deadlock] at the House. The government has shown its political will to solve the cases of human rights abuse," Albert said. "Actually, the content of the Rome Statute is no different to laws and regulations [Indonesia] has alre
...
Read more »
The effects of growing religious intolerance in Indonesia go much deeper than just limiting freedom to worship and have the potential in some cases to affect the victims' entire lives, activists say.
"The domino effect of the intolerance is tremendous, not only are people prevented from the freedom to worship their God but their other rights have been denied," Palti Panjaitan, the national coordinator of the Solidarity of Victims of Religious Freedom Violations (Sobat KBB), told the Jakarta Globe recently.
Palti, the pastor of Bekasi, West Java's HKBP Filadelfia church — long subject to persecution — said many victims of religious intolerance were prevented from living their lives no
...
Read more »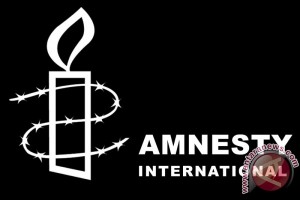 London (ANTARA News) - Amnesty International kecewa terhadap pernyataan pemerintah Indonesia yang tidak akan membentuk Pengadilan Hak Asasi Manusia (HAM) mengadili mereka yang bertanggung jawab terhadap penculikan dan penghilangan paksa 13 aktivis politik selama tahun 1997 dan1998.
Campaigner - Indonesia & Timor-Leste Amnesty International Secretariat, Josef Roy Benedict, kepada ANTARA London, Sabtu menyebutkan kegagalan menghadirkan kebenaran apa yang terjadi kepada mereka yang hilang dan membuat pelaku bertanggung jawab, melanggengkan keberlanjutan pelang

...

Read more »
Flow
Login
Currency
Search
Calendar
« April 2019 »
Su
Mo
Tu
We
Th
Fr
Sa
1
2
3
4
5
6
7
8
9
10
11
12
13
14
15
16
17
18
19
20
21
22
23
24
25
26
27
28
29
30
Entries archive
Our poll
Site friends
Statistics
---
Total online: 1
Guests: 1
Users: 0
Rss Onews